Welcome to the Official Website for the United States Bankruptcy Court Southern District of Alabama
The U.S. Bankruptcy Court for the Southern District of Alabama is considering changes to its local Chapter 13 plan form and requests comments from the public and users of the bankruptcy system.
Below is a link to a draft dated November 13, 2018. Please send comments on the draft of the Chapter 13 plan form to

jennifer_morgan@alsb.uscourts.gov

by February 1, 2019.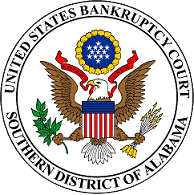 Best Practices,Email Blasts & Notices